User experience design for organizations who are working to improve our world.
More about me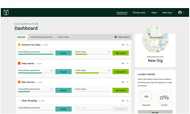 Temperate
Branding, UX/UI, front-end, marketing
Redesign of a SaaS product
Design audit, UX/UI design, front-end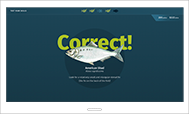 Fishway
UX/UI design, front-end, animation

GroundWork
Branding and website design for a machine learning product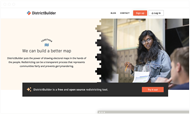 DistrictBuilder
Branding and marketing strategy and design

Raster Vision
Branding and marketing design
Azavea Careers
Website design and photoshoot art direction for a revamped careers site
CovidCareMap Website
Website design for map application
This website contains a limited collection of projects I have designed and often contributed code to over the years. Let me know if you're interested in learning more about my work.
Shoot me an email