User experience and brand design for organizations working to improve our world.
More about me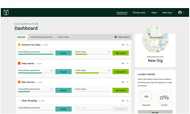 Temperate
Branding, UX/UI, front-end, marketing.

GroundWork
Branding and website design for a machine learning product.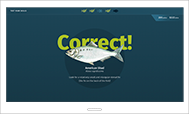 Fishway
UX/UI design, front-end, animation.
Cicero
Logo and branding design.

Raster Vision
Branding and marketing design.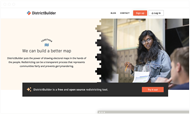 DistrictBuilder
Branding and marketing strategy and design.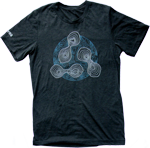 Azavea baby onesies
Graphic design for employee gifts.
Azavea Careers
Website design and photoshoot art direction for a revamped careers site.
Register to vote, then vote
Pro bono t-shirt design encouraging folks to vote, art direction by Scott Lederer.

Blog Award Challenge Coins
Graphic design for employee gifts.